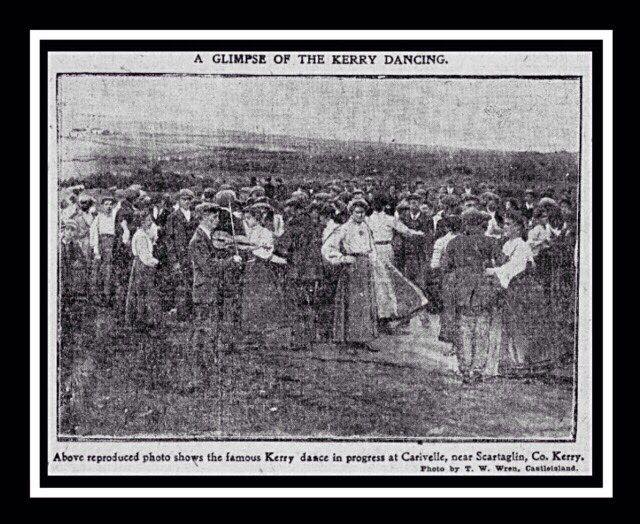 Heritage Centre Scartaglin
We are delighted and proud to announce our programme for Series 5 of Handed Down .We wish to thank our presenters for once again agreeing to rise to the challenge and taking on the title and idea they were given .
We look forward to showcasing the young musicians of the area and welcoming old friends as well as newcomers . We look forward to the series with the aim once more of raising the money to hold the World Fiddle Day Celebrations in Scartaglin on May 18 .
Sat October 6
" Peter Browne – A Thank You from Sliabh Luachra"
presented by Paudie O Connor .
A special Handed Down where presenter Paudie O Connor will look back on recently retired RTE broadcaster Peter Browne life as a musician and his deep connection and wonderful service he gave to the music of Sliabh Luachra
Sat November 17
"Dan Murphy and the Fàilte Bar Abbeyfeale "
presented by Donal Murphy
Presenter Donal Murphy will look back on his father Dan from Knocknagoshel who returned from England and opened a bar which became a vital music venue and influenced so many and strengthened the music Tradition in West Limerick
Sat December 8
"Did you hear that before?" The Musical Legacy of Maurice O Keeffe
presented by Màire O Keeffe
Màire O Keeffe will take us back to the times she spent with fiddler Maurice O Keeffe and the tunes and stories he handed down so generously
Sat Jan 26
"From the Master's Hand -Padraig's Legacy"
presented by Matt Cranitch
What was a lesson with the the famous fiddle master like ?
Matt will do his utmost with guests to answer from years of interviews and studies of Padraig O Keeffe's students and manuscripts
Sat March 9
" Matt Cranitch – Take a Bow "
presented by Bryan O Leary
Bryan will pay tribute to Sliabh Luachra fiddle player Matt Cranitch who has long been a visitor and contributor to the area and a custodian of the fiddle style of O Keeffe
Sat April 13
"From Sliabh Luachra to the USA : Kerry music recordings in America
presented by Pàdraig MacMathuna
Piper Pàdraig MacMathuna will present a very special Handed Down featuring archive recordings made by his late father broadcaster Ciaràn who visited and recorded Denis Murphy ,Paddy Cronin and others in New York in the sixties
Sat May 18
World Fiddle Day Celebrations in Scartaglin
We celebrate 50 years anniversary of "The Star Above the Garter "
Talks ,recitals ,sessions and a very special all fiddle concert featuring the LP set played by young and old .Not to be missed.
More info at:
https://www.facebook.com/groups/283125488560326/
and
http://worldfiddledayscartaglin.ie/