We've made a free A3 calendar that lists all the Sliabh Luachra music festivals of 2019. It will be available in public libraries in county Limerick, Kerry and Cork and will be given out to school children around Sliabh Luachra.
If you'd like a printable copy
SLMT-Calendar-2019_finito_
Who's that girl?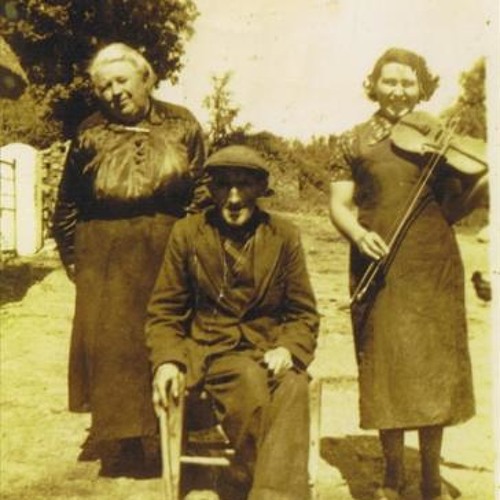 The image of the fiddler on our calendar was taken from the photo above. The girl is the late Nora Mai Herlihy from Park in Knocknagree. She was later to marry and become Murphy. The woman on the far left is her mother and the man in the middle is the famous blind fiddle teacher Tom Billy Murphy. Nora learned fiddle from Tom and she was the original owner of the photo – which was borrowed by a certain local publication and never returned. We think that with the fiddle on her shoulder and that great smile that she is the perfect positive image to publicise music from Sliabh Luachra.